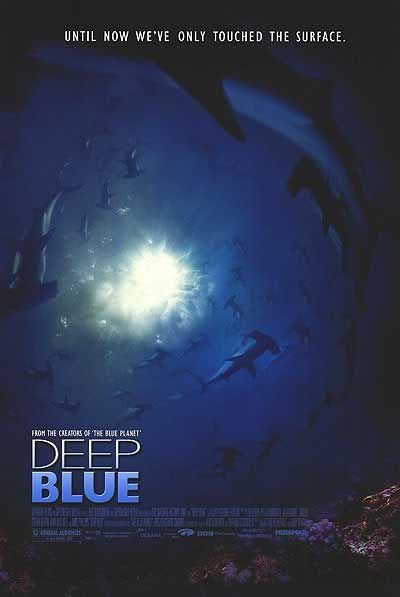 This is a fantastic big ass score for a fantastic epic big ass documentary about our marine wildlife! There's surprisingly little dialog from the narrator (Pierce Brosnan) throughout the feature. But that's okay!
This documentary is shot in such an epic style that it makes Star Wars look like an Ed Wood feature.
As a side note, our guy Pierce does proclaim one final statement before the credits role: A hundred years ago there would have been around 300,000 blue whales. Now there is a mere one percent of that in todays oceans.
Often, I'm ashamed to be called a part of the species known as "man". But we can make a difference and feel good about ourselves by helping donate to places like www.seasheperd.org
TRACK LISTING:
Bounty Hunters (3:35)
Airwaves (2:20)
The Beach in Patagonia (5:07)
Metamorphosis (1:52)
Surf and Sand (2:02)
Coral Riches (4:13)
Free to Roam (1:16)
The Kelp Forest (3:12)
Kaleidoscope (3:57)
Polar Landscape (3:14)
Flying Emperors (3:29)
Wolf Pack (5:01)
The Wanderers (3:36)
Showtime (2:15)
Mounting Pressure (6:36)
The Spinning Baitball (3:36)
Deep Blue (5:45)
link in comments...