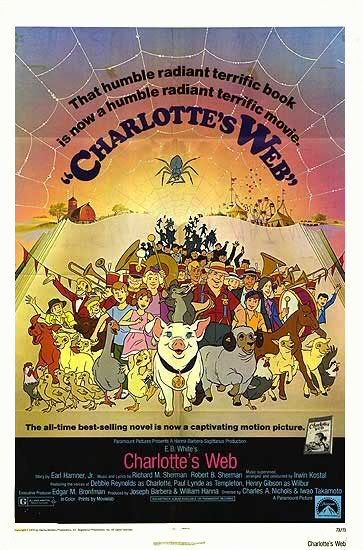 I found out tonight when I got home that one of my childhood favorite actors had died. Henry Gibson. The co-star of many of my childhood favorite's like The 'Burbs and The Blues Brothers. He was always a co-star but always had an impact on the films he was featured in. He was always such a seemingly eccentric person. Unique in every way. Somehow this stood out for me as a kid and I became an everlasting fan. It's really hard for me to believe he is dead.
I bring you a very hard to find soundtrack here. It is the soundtrack for 'Charlotte's Web' in which Henry Gibson voiced Wilbur the Pig. This was only available on vinyl. A great soundtrack especially for anyone who grew up with the film like I did. I encourage you to listen to the track 'Deep In The Dark' and reminisce.
Check out some of Henry Gibson's flicks while you're at it.
When you are a child sometimes you can have bizarre heroes in your life and it's sad when you grow older and watch your childhood heroes die.
Track Listing:
1. Main Title (2:02)
2. There Must Be Something More (2:10)
3. I Can Talk (2:13)
4. Chin Up (2:08)
5. Mother Earth And Father Time(2:26)
6. We've Got Lots In Common (2:19)
7. A Veritable Smorgasbord (3:52)
8. Deep In The Dark (3:15)
9. Chin Up March (1:42)
10. Zuckerman's Famous Pig (1:58)
11. Charlotte's Farewell (1:16)
12. End Title (2:10)
link in comments...